Adoration of the Lamb: How the OT Shapes our Worship and Confession about Jesus
Click HERE to find out more and reserve  your spot at the event. (NO CHARGE!)
We might picture the Old Testament as a vast mansion with many rooms: the creation room; the exodus room; the tabernacle, angel, and war rooms. The key to unlock each of these, and fully to understand what God is showing us in them, is Jesus the Messiah. We will take a tour of this Hebrew mansion and see how, in various ways, Jesus is mysteriously present in the life of ancient Israel, especially their worship. He is the Lamb foreshadowed in the near-sacrifice of Isaac, the Messenger of the Lord who guides Israel, the one whom the high priest points to, the true tabernacle, and more. He is the Lamb who takes away the sin of the world, and the Lamb who was present in Israel's life and worship from Genesis onward.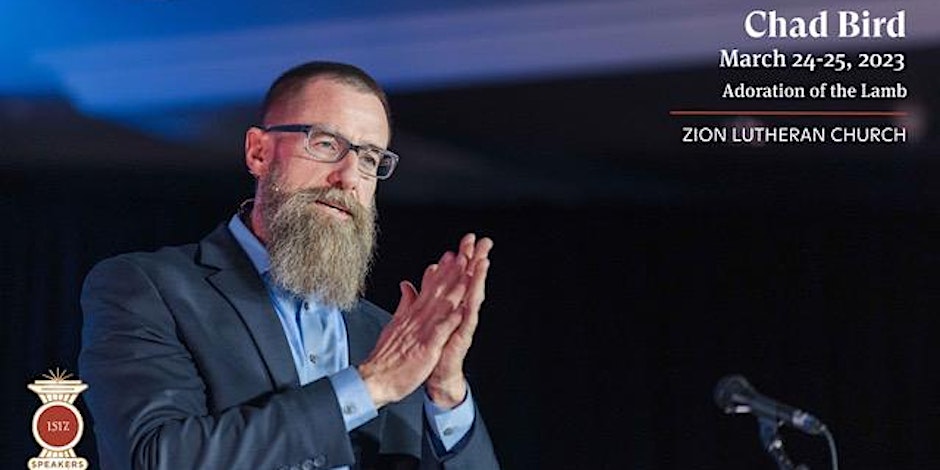 Chad Bird
A SCHOLAR IN RESIDENCE
Chad Bird is a Scholar in Residence with 1517. He has served as a pastor, professor, and guest lecturer in Old Testament theology and Hebrew. He holds master's degrees from Concordia Theological Seminary and Hebrew Union College.
Chad has contributed articles to Christianity Today, The Gospel Coalition, Modern Reformation, The Federalist, Lutheran Forum, and other journals and websites.
Chad is the author of several books, including Night Driving: Notes from a Prodigal Soul, Your God Is Too Glorious: Finding God in the Most Unexpected Places,
Upside-Down Spirituality: The 9 Essential Failures of a Faithful Life,
Unveiling Mercy: 365 Daily Devotions Based on Insights from the Old Testament Hebrew, The Christ Key: Unlocking the Centrality of Christ in the Old Testament, and most recently, Limping with God: Jacob and the Old Testament Guide to Messy Discipleship.
He also co-hosts the popular podcasts: "40 Minutes in the Old Testament", "Hidden Streams", and "A Field Guide to the Bible."
Chad and his wife Stacy have four children and three grandchildren. They enjoy life together near San Antonio, Texas.